B.S. Journalism: Univ. of Colorado, Boulder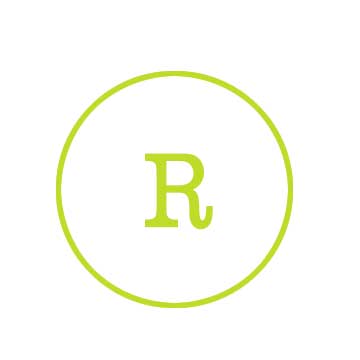 CAREER SUMMARY
1997 – 2019 Keokee MEDIA & MARKETING, Sandpoint, ID
Creative Director
With client relationships that spanned 20 years, I brought both creativity and strategic thinking to marketing across many media platforms. By applying hard-working strategic marketing ideas to strong visuals, I created collateral pieces that weave stories of success, purpose and value.
The Sandpoint Chamber of Commerce Visitor Guide won "Best in State" design awards for marketing (x3) from Idaho Dept. of Commerce. Supported by print, web and social media campaigns each year. www.visitsandpoint.org

Panhandle Alliance for Education, a community non-profit augmenting public schools, pushed successful fundraising with an annual report that told a strong graphic story of achievements including individual superstars and heartfelt programs, along with a digital newsletter which inspired action and the successful funding of over 736 teacher grants totaling $1,795,000 since 2003.  www.panhandlealliance.org
Art Director of Sandpoint Magazine
Under 25 years of my art direction this magazine grew from a 45 page, annual, black and white journal to a full color 225+ page powerhouse, printed biannually with a circulation of 55,000 copies a year.

This lifestyle magazine powerfully portrays and reflects visually a community rich in art, outdoor activity and community connection. See the evolving design at www.Sandpointmagazine.com
Go to the portfolio at LauraWahlDesigner.com to see these other success stories.
• Brand development that tell stories about community • 20 years of book designs at KeokeeBooks.com

• Award winning Ad Campaign for a public Utility Comp • Annual Reports reporting on lives improved

• TurtlemoonPublishing.com, a collection of women authors • Websites building community interaction

These strong, strategic visuals help sell great ideas in a mountain community with clients that challenge purpose and value: Sandpoint Chamber of Commerce, Selkirk Loop Travel Guide, Panhandle Alliance for Education, Northern Lights Inc, Snowmass Alpaca LLC, Kaniksu Land Trust, Bonner General Health. Schweitzer Mountain Resort, Hidden Lakes Golf Resort, Stoneridge Resort and more.
2000 – 2007 Mountain Horse Adventures, Sandpoint, ID
Owner, Licensed Guide Introduced tourists to her passion of horses and trail riding in our beautiful outdoors at Schweitzer Mountain Resort. MHA is a privately owned commission service at the resort, operating summer seasons.
1995 – 1997 Glacier Country Marketing, Whitefish, MT
Owner – Art Director Clients: Montana Coffee Traders, Grogan Healthcare, Stan Lynde Cowboy Cartoonist and novelist. Print, created websites, e-commerce, local web education and public speaking about web development and its economic uses.
1991 – 1995 Re:Design, New York City
Art Director Magazine design of Mother Earth News, Psychology Today, The New York Times (educational booklets),
Ziff Davis (PC Week, Computer Gaming World) Sonrisa. Magazine Layout, Print, Corporate Branding, Package design
1989 – 1991 Great Scott, New York City
Computer Graphics Dept. Clients: N.Y. Post (ad Campaign) Trump Towers, Trump Plaza Hotel Page Layout, Typography
1987 – 1989 Lowe Marschalk (Interpublic Group), New York City
Art Director Clients: Coca-cola Foods, Minute Maid Orange Juice, Mello Yello rebranding, Colombo Yogurt, Citibank, Bertolli Olive Oil. Print, Direct Mail, Product Concept Development
EDUCATION
B.S. in Journalism, Advertising Sequence, University of Colorado, Boulder
Additional Schools: School of Visual Arts – NYC Parsons School of Design – NYC
Center for Creative Studies – Detroit   
Hollins College Abroad, Paris, France
SKILL SET
Adobe Creative Suite,
Web design, Digital, Organic Web SEO
Print Production
INDESIGN

Photoshop

Illustrator 

Dreamweaver 

WordPress

MS Word